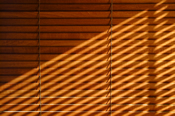 M. Landman Communications & Consulting provides practical and professional guidance on climate stabilization strategies, ecological land use, green living, green operations, and other sustainability initiatives. Miriam Landman is an advisor, writer, editor, and speaker who has been involved in environmental endeavors for more than 25 years. She helps companies, organizations, agencies, communities, individuals, and households to incorporate sustainable practices into their daily activities, plans, and operations.


Miriam's services include the development of written materials and online resources, as well as offering consultations and presentations. She has consulted on projects of all sizes, and she works with a wide variety of clients, including:
Companies
Organizations and government agencies
Website publishers
Land owners, building owners
Homeowners and renters
---
Writing and Editing Services
Research and writing to develop documents, publications, and informational or technical resources (print and online), such as webpages, blog and social media content, resource listings, directories, checklists, fact sheets, articles, reports, manuals, guides, case studies, brochures, product listings, and marketing materials on environmental issues, practices, policies, programs, products, projects, or services
Editing, proofreading, or technical review of all types of written content (print and online)
Education and Training Services
Presenting workshops, seminars, and talks on sustainability topics for the general public, homeowners, students, professionals, or business owners
Project Consulting Services
Providing consultations (by email, by phone, or in person) on sustainability/climate goals, choices, and practices for households, homes, or homesteads; or sustainability/climate goals and strategies, environmentally preferable materials, and/or green operations and maintenance practices for businesses or buildings
Resesarching specific green strategies, materials, or systems, in response to questions from the client; and providing follow-up resources and information relevant to the client's needs and interests
Please note: Miriam no longer provides LEED consulting services.

For information on Miriam's professional experience and qualifications, please go to the ABOUT M. LANDMAN page.

Initial 1/2-hour discussion (preliminary consultation) is complimentary.

For rates, references, or other inquiries, or to schedule a preliminary consultation, please contact M. Landman.