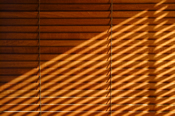 Download a summary sheet on Miriam Landman's sustainability services.
(100 KB)


---
M. Landman Communications & Consulting provides practical and professional guidance on green building, green living, sustainable communities, and other sustainability initiatives. Miriam Landman is an eco-advisor, writer, editor, and speaker who has been involved in environmental endeavors for more than two decades. As a green building advisor, her work facilitates the use of healthy, efficient, and sustainable practices in the planning, design, construction, renovation/remodeling, operation, and maintenance of homes, buildings, and developments. She also helps households and businesses incorporate sustainable practices into their daily activities and operations.


Miriam's services include consultations, presentations, and the development of written materials and online resources. She has consulted on projects of all sizes, and she works with a variety of clients, including:
Building owners, land owners
Building professionals (e.g., developers, architects, interior designers, planners, contractors, builders, consultants)
Homeowners and renters
Organizations and government agencies
Product manufacturers and retailers
Website publishers
---
Writing and Editing Services
Research and writing to develop documents, publications, and informational or technical resources (print or online), such as project case studies, resource directories, weblog and social media posts, interactive maps, materials selection checklists, product listings, slides, fact sheets, reports, manuals, guides, brochures, and articles on green building or other environmental issues, practices, policies, programs, products, projects, or services.
Editing, proofreading, or technical review of reports, websites, blogs, social media content, marketing/promotional materials, articles, press releases, etc.
Education and Training Services
Presenting seminars, workshops, and lectures on green building and sustainability topics for building professionals, homeowners, building owners, students, and/or the general public.
Project Consulting Services
Providing consultations (by email, by phone, or in person) on green materials, planning, design, remodeling/renovation, construction, operations, and maintenance strategies for single-family homes or for mixed-use, commercial, or multi-family buildings, developments, or communities; and providing follow-up resources or information, such as:

Strategy and process guidance.
Existing resources (e.g., green guidelines, rating systems, checklists, certifications and standards, policies, programs, incentives, product directories, project case studies, websites, or articles) that are relevant to each client's particular interests and needs.
Information on environmentally preferable materials and product options, and local product suppliers.
Research on specific green strategies, materials, technologies, or systems, in response to questions from the client.
Project-specific goals or guidelines for green design, construction, or renovation; and/or customized green materials specification checklists.
Referrals to green architects, builders, engineers, solar contractors, and other green building professionals or specialists in the project region, to help you build an experienced and highly qualified green team for your project.

Providing consultations on green living and green household practices or green operations and maintenance practices for businesses (offices and facilities).
Miriam has extensive experience in consulting on a range of building types. Currently, she is most interested in taking on single-family residential projects (i.e., homes) and mixed-use community planning and development projects. She occasionally provides green consultations for other types of projects, when time permits. (Note: Miriam is not an architect or designer, so she does not provide technical design, drafting, or drawing review services.)

If you are looking for a LEED consultant: Please note that Miriam can provide early-phase LEED guidance for almost any type of project. She can explain the differences between (and the requirements of) the various LEED rating systems and answer general questions about the certification process. However, Miriam no longer provides comprehensive LEED project management or documentation coordination services.

For information on Miriam's professional experience and qualifications, please go to the GREEN BUILDING EXPERIENCE page and the ABOUT M. LANDMAN page.

Initial 1/2-hour discussion (preliminary consultation) is complimentary.

For rates, references, or other inquiries, or to schedule a preliminary consultation, please contact M. Landman.